Company Profile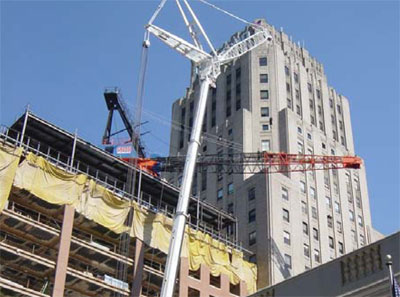 Samuel Grossi & Sons, Inc. has been fabricating structural steel for over 50 years in the Philadelphia area. Located in Bensalem, Pennsylvania, just minutes from Interstate 95, the company has easy access to the eastern seaboard.
Samuel Grossi & Sons, Inc. provides structural steel service that ranges from a few angles for a restoration project to multi-story buildings and large sports arenas.
Samuel Grossi & Sons, Inc. enjoys a special advantage in the market because all phases of steel fabrication take place under one roof. From estimating and engineering to fabrication and final erection on site, the people of Samuel Grossi & Sons, Inc. can offer timely advice and solutions.
As an integrated structural steel fabricator and erector, divisions closely communicate during the construction process of every project. This control over all phases of the operations means less problems, better quality control and significant time savings.